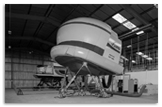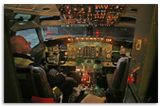 ---
Our specialist sector within Commercial and Industrial applications is Airline Photography.
Ranging from new products, start-ups, training requirements to media coverage - we are able to capture ground or air based situations in order to portray your product to a select or worldwide audience.
With many years' experience obtained working first hand amongst many operators in varied environment's, we have a keen eye to seek out and establish what is needed to portray to your customers the benefits of your product or system.
Please contact us if you require any of the varied range of our services on offer..